Did our sun have a twin?
A new analysis suggests the likely answer is yes — though not an identical twin. And so did every other sunlike star.
University of California Berkeley said on June 13, 2017 that our sun "almost certainly" was born in the company of at least one other star, a twin, though not an identical twin. What's more, according to this new research study, every other sunlike star in the universe was born with a sibling, also. This assertion is based on a radio survey of the Perseus molecular cloud, which is a giant cloud in space known to be forming new stars, located 600 light-years away in the direction of the constellation Perseus. And it's based on a mathematical model that can explain astronomers' observations of the Perseus molecular cloud only if all sunlike stars are born with a companion.
Astronomers have searched for a companion to our sun. Along the way, this hypothetical companion was dubbed Nemesis – for the Greek goddess of retribution – because the sun's sibling was supposed to have kicked an asteroid into Earth's orbit that collided with our planet and exterminated the dinosaurs. A Nemesis-type star in our own solar system has never been found, however. In recent years, the name has popped up mostly doomsday conspiracy theories, where an unseen and undiscovered "death star" companion to our sun periodically rains comets down on Earth.
Meanwhile, Steven Stahler, a UC Berkeley research astronomer, and Sarah Sadavoy, a NASA Hubble fellow at the Smithsonian Astrophysical Observatory, have been collaborating on their ideas about star formation – using observations of the Perseus molecular cloud as a basis for comparison – and now, according to Staher:
We are saying, yes, there probably was a Nemesis, a long time ago.

We ran a series of statistical models to see if we could account for the relative populations of young single stars and binaries of all separations in the Perseus molecular cloud, and the only model that could reproduce the data was one in which all stars form initially as wide binaries. These systems then either shrink or break apart within a million years.
In this study, "wide" means that the two stars are separated by more than 500 astronomical units (AU), where one AU is the average distance between our sun and Earth (93 million miles,or 150 million km). They said a wide binary companion to our sun would have been 17 times farther from our sun than its most distant major planet, Neptune.
Based on their model, the sun's young sibling – the star they're called Nemesis – no longer resides in our solar system. Their statement explained it:
… most likely escaped and mixed with all the other stars in our region of the Milky Way galaxy, never to be seen again.
Stahler and Sadavoy posted their findings in April on the arXiv server. Their paper has been accepted for publication in the peer-reviewed Monthly Notices of the Royal Astronomical Society.
First author Sarah Sadavoy added:
The idea that many stars form with a companion has been suggested before, but the question is: how many? Based on our simple model, we say that nearly all stars form with a companion. The Perseus cloud is generally considered a typical low-mass star-forming region, but our model needs to be checked in other clouds.
The idea that all stars are born in a litter has implications beyond star formation, including the very origins of galaxies, Stahler said.
***************************************************
How hard did it rain on Mars?
In a new study, geologists show there was rainfall on Mars in the past – and that it was heavy enough to carve out many of the features we see today on the planet's surface.
Heavy rain on Mars reshaped the planet's impact craters and carved out river-like channels in its surface billions of years ago, according to a new study published online and due to appear in a September, 2017 issue of the peer-reviewed journal Icarus. In the paper, researchers from the Smithsonian Institution and the Johns Hopkins University Applied Physics Laboratory show that changes in the atmosphere on Mars made it rain harder and harder, which had a similar effect on the planet's surface as we see on Earth.
The fourth planet from the sun, Mars has geological features like the Earth and moon, such as craters and valleys, many of which were formed through rainfall. Although there is a growing body of evidence that there was once water on Mars, it does not rain there today.
But in their new study, geologists Robert Craddock and Ralph Lorenz show that there was rainfall in the past – and that it was heavy enough to change the planet's surface. To work this out, they used methods tried and tested here on Earth, where the erosive effect of the rain on the Earth's surface has important impacts on agriculture and the economy. Craddock said:
Many people have analyzed the nature of rainfall on the Earth, but no one had thought to apply the physics to understanding the early martian atmosphere.
To understand how rainfall on Mars has changed over time, the researchers had to consider how the martian atmosphere has changed. When Mars first formed 4.5 billion years ago, it had a much more substantial atmosphere with a higher pressure than it does now. This pressure influences the size of the raindrops and how hard they fall.
Early on in the planet's existence, water droplets would have been very small, producing something like fog rather than rain; this would not have been capable of carving out the planet we know today. As the atmospheric pressure decreased over millions of years, raindrops got bigger and rainfall became heavy enough to cut into the soil and start to alter the craters. The water could then be channeled and able to cut through the planet's surface, creating valleys.
Ralph Lorenz, who has also studied liquid methane rainfall on Saturn's moon Titan, the only other world in the solar system apart from Earth where rain falls onto the surface at the present day, explained:
By using basic physical principles to understand the relationship between the atmosphere, raindrop size and rainfall intensity, we have shown that Mars would have seen some pretty big raindrops that would have been able to make more drastic changes to the surface than the earlier fog-like droplets.
They showed that very early on, the atmospheric pressure on Mars would have been about 4 bars (the Earth's surface today is 1 bar) and the raindrops at this pressure could not have been bigger than 0.12 inches (3 mm) across, which would not have penetrated the soil. But as the atmospheric pressure fell to 1.5 bars, the droplets could grow and fall harder, cutting into the soil. In Martian conditions at that time, had the pressure been the same as we have on Earth, raindrops would have been about 0.29 inches, 7.3 mm – a millimeter bigger than on Earth. Craddock commented:
There will always be some unknowns, of course, such as how high a storm cloud may have risen into the martian atmosphere, but we made efforts to apply the range of published variables for rainfall on Earth. It's unlikely that rainfall on early Mars would have been dramatically different than what's described in our paper. Our findings provide new, more definitive, constraints about the history of water and the climate on Mars.
 *************************************************************************************************************
At the mouth of a Mars mega-flood
New images from ESA's Mars Express spacecraft show an ancient outflow region, where fierce floodwaters once raged.
ESA released the beautiful image above on March 2, 2017. It's a capture from its Mars Express spacecraft of the mouth of one of the largest outflow channel networks on Mars. You can see the channel extending to the right from the large crater on the left. The channel system is called Kasei Valles, and it extends across Mars some 2,000 miles (3,000 km) from its source. ESA said:
A combination of volcanism, tectonics, collapse and subsidence in the Tharsis region led to several massive groundwater releases from Echus Chasma, which subsequently flooded the Kasei Valles region around 3.6–3.4 billion years ago. These ancient mega-floods have left their mark on the features seen today.
Sections of Kasei Valles had already been imaged by Mars Express during its 14 years at the Red Planet, but, ESA said, this new image, taken on May 25, 2016, captures a portion right at its mouth.
*********************************
Could this be the elusive Planet X – Nibiru?  (B.E.)
ANU astronomers launch public search of the southern skies for elusive 'Planet Nine'
Source ABC News
Australian scientists searching the southern skies for a large planet, predicted to be hiding on the edge of our solar system, have released thousands of images for the public to trawl through to pinpoint its location.
Calculations suggest there may be an elusive "Planet Nine" orbiting the Sun far beyond Neptune and Pluto, though it has never been eyeballed by astronomers.
Now, scientists at the Australian National University (ANU) are publicly releasing images taken by the SkyMapper telescope at the university's Siding Spring Observatory in regional NSW, in the hopes that Planet Nine makes an appearance.
"[The telescope has] been doing a digital map of the southern skies, but because it's produced hundreds of thousands of images we're inviting the public, everyone, to access our images and try and find this planet," ANU Astronomer Brad Tucker said.
The project is similar to a public search launched by NASA called Backyard Worlds.
The hypothesised Planet Nine remains mysterious, but is projected to be roughly ten times the size of Earth and 800 times further away from the Sun.
Dr Tucker said scientists had deduced the planet existed after an analysis of Pluto's orbit, which may have been impacted by the gravity of another planet.
"A calculation, about a year ago, showed that in order to explain Pluto's orbit, if you put this sized planet in this rough position, it makes perfect sense," he said.
"Neptune was actually predicted the exact same way … there's a lot of historical reasons to believe that this sort of thing is actually quite right."
'Spot the difference' to discover planet
A website hosting the images presents participants with images of objects moving through space over time, in the hopes of finding movements that match Planet Nine's proposed characteristics.
Dr Tucker said using the website was simply "spot the difference".
"What you should see is a red, blue, and green dot, so an object that has moved across the image over time," he said.
"If you see it, you say yes and then you click the position, then that will do some calculations and figure out if it's on a good orbit, if it could be this planet.
"[The website will] send it to us, and we will follow it with our telescopes at Siding Spring and all around the world."
While the dataset is massive, and will contain thousands of asteroids and other celestial bodies, scientists hope to churn through high probability areas in a week and the complete the dataset over several months.
"The planet could exist in one probable area, and that area we hope to get through in a week," Dr Tucker said.
"It doesn't just end in a week or two, it's going to be a couple of months, but the bulk of it we hope to plough through really quick."
****************************************************************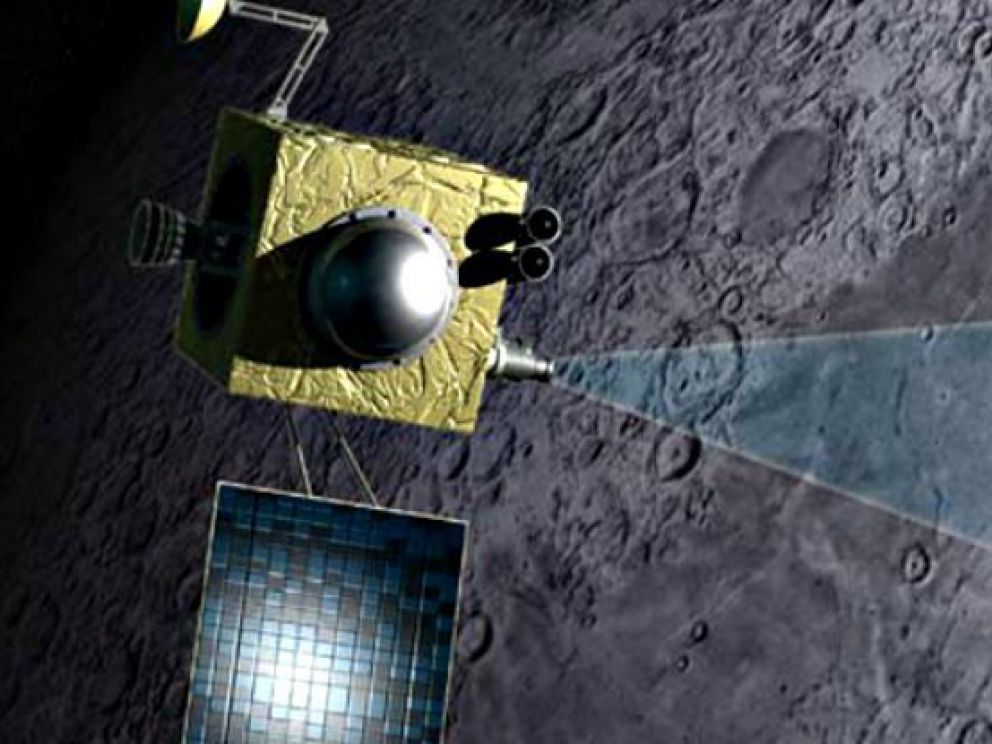 Leave a Reply